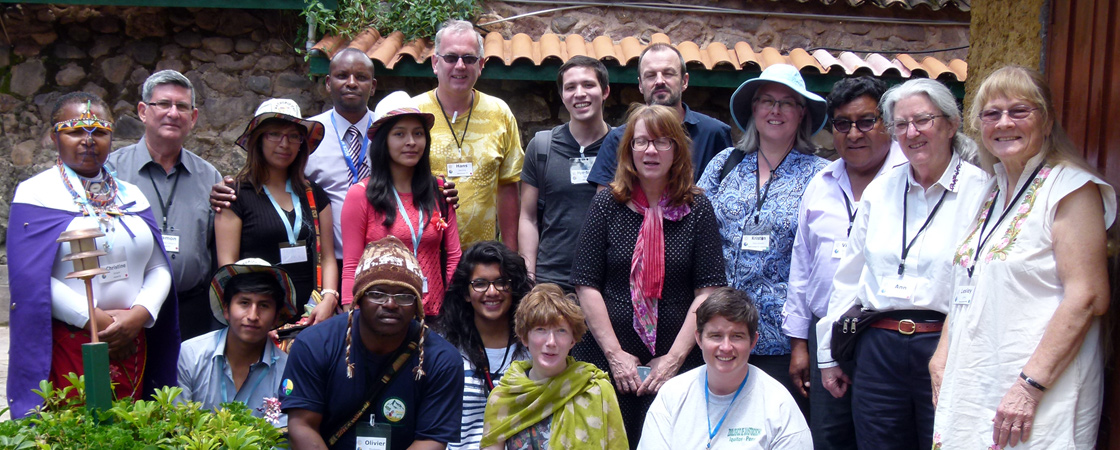 Weave a Legacy
Weave a legacy of connection and understanding among branches of Friends for years to come. Include FWCC in your will or trust today. Gifts of any size can make a difference.
Almost Everyone can make a Planned Gift
Often people think, "I don't have an estate; I can't make that kind of contribution." However, people from all walks of life can make a planned gift — not just those with the greatest means.
What Can I Give?
Planned gifts are usually made from assets, such as: cash, securities (instructions, form), real estate, business interests, retirement plan assets, insurance policies, or investment accounts. Planned gifts can be almost any type of asset you own.
Here are some examples:
Arrange a Bequest
A bequest is a gift made through your will, and is one of the easiest ways to make a difference to an organization you care about. You may include a bequest to FWCC when you have a new will prepared, or add a codicil to your existing will. Find examples of bequests, and sample bequest language for including FWCC in your estate here.
There are various ways to include FWCC in your estate plan, whether as a percentage or a residual of your estate.
Make a Gift of Your IRA
If you have a traditional IRA, you can donate it to charity at your death to help your heirs to avoid estate and income taxes. Read more about the steps to take and the advantages here. Please contact Robin Mohr at robinm@fwccamericas.org if you are considering making a bequest of your Individual Retirement Account.
Set Up a Charitable Gift Annuity
Issued and administered in partnership with Friends Fiduciary Corporation or Everence, a gift annuity to FWCC can serve as a safe and convenient way to receive lifetime income while responding to a desire to partner with FWCC in its ministry and work. The minimum amount of a gift annuity is $10,000. Please find more information here.
Join the Weave a Legacy Society
The Weave A Legacy Society recognizes and honors those individuals who have included a provision for the Friends World Committee for Consultation, Section of the Americas in their estate plans. These planned gifts provide substantial future support for helping ensure that FWCC SoA remains a vital force for uniting Quakers across diverse divisions for many years to come.
Important Notes:
If you are interested in making a planned gift, please contact Robin Mohr, Executive Secretary, at (215) 241-7157 or robinm@fwccamericas.org.
In any planned gift, it's important to list the full name of our organization on important documents: Friends World Committee for Consultation, Section of the Americas.
Our Federal Tax Identification Number (#23-1353362) might be needed on documents.
Information listed on the FWCC website is not offered as legal or tax advice.
Thank you for your support of FWCC!
Letter of Intent Form
Let us know you're including us in your estate plans!
Planned Giving Calculators
Need help finding a plan that works best for you? Use Everence's Planned Giving Calculators to show the income and tax benefits you would receive for the different types of charitable giving.
More infomation from...
---
Meet FWCC
Discover the leadership team of Friends World Committee of Consultation.